---

This scooter appeared abandoned in Orchard Close in the early hours of Saturday, 16th June, had been stolen from Hannah More Close. It was found minus vital working parts by its owner, and two passers by kindly offered to take it for repair at around 5pm in the afternoon.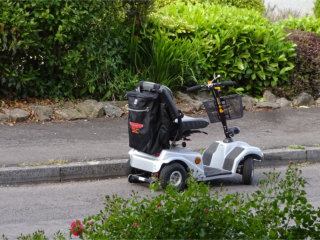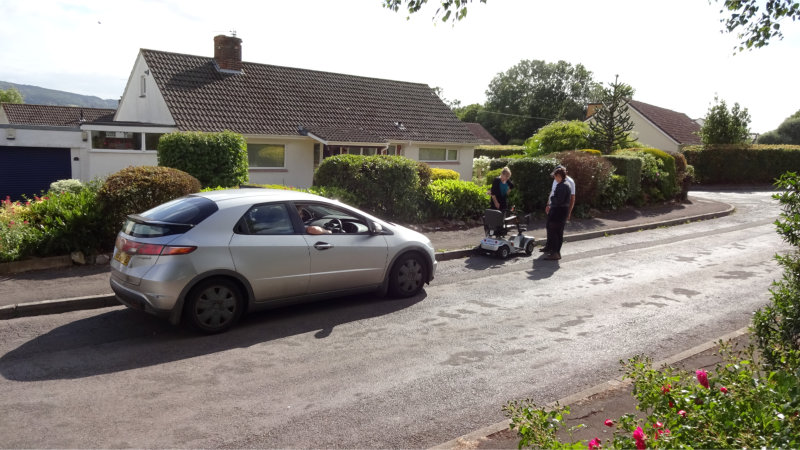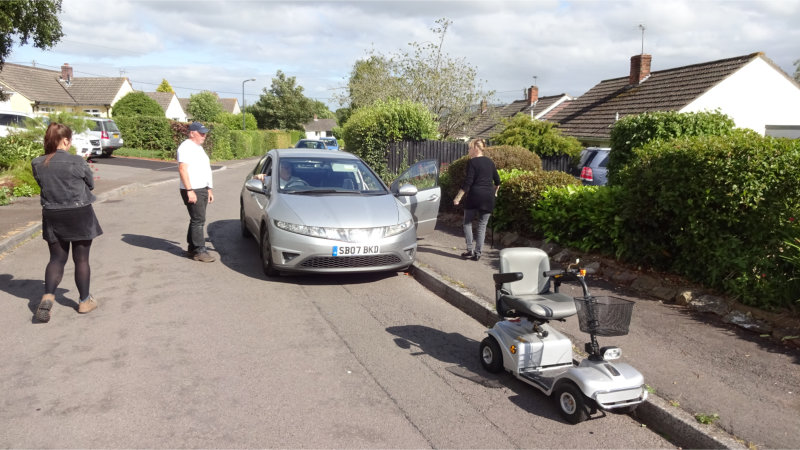 W316 27042018 Rural Crime Survey

Rural communities are being encouraged to have their say as part of the 2018 National Rural Crime Survey, to help better understand the true picture of crime and anti-social behaviour in rural areas and the impact it has on local people who live and work there.


According to the National Rural Crime Network, rural crime is still being under-reported. Three years on from their last survey, they are keen for people who make up rural areas across the country to once again share their views on the policing of rural communities. The feedback from the survey will be used to help shape the future of crime prevention and rural policing. You can take part in the Rural Crime Survey by visiting <http://www.nationalruralcrimenetwork.net/> and you have until June 10, 2018 to respond.


Avon and Somerset Police and Crime Commissioner Sue Mountstevens said: "Rural crime affects the livelihoods of farmers, smallholders and rural businesses and presents some real challenges for the wider rural areas. In Somerset we have a large rural community and many people who work in farming and other rural industries. It's important they have a voice and that the police service understands the impact of rural crime on them.

"Rural crime is already the focus of a lot of effort locally with a dedicated rural crime team, a rural crime forum which many local organisations are a part of and Farm and Horse watches across Avon and Somerset. We're already in a strong position but any additional knowledge from the survey will further help the police in their efforts tackling rural crime. I'd encourage people to spare a few minutes to tell us what they think."

Rural crime is typically associated with the countryside such as wildlife and heritage crime, farm equipment and animal thefts. However, alongside this there have also been examples of fraud and other scams, with criminals deliberately targeting isolated, vulnerable people.

If you've experienced rural crime in Avon and Somerset you can get in touch with the rural crime team by texting 07492 888109 or if you would like to remain anonymous, you can make a report online through Crimestoppers or by calling them on 0800 555111.



On May 1, the Constabulary are launching a new rural crime Facebook page which local people can follow. For crime prevention information you can also join your local Farm Watch by contacting the rural crime team at <ruralcrimeteam@avonandsomerset.police.uk>.

If you've been the victim of crime you can report it by calling 101 (non-emergency), 999 (in an emergency) or online at <http://www.avonandsomerset.police.uk>



You were sent this message because you are in the following group(s): Wrington (Wrington, BS405LT).


From: Sarah Mountford, Volunteer Coordinator, GROWING SUPPORT
I work for a local organisation, Growing Support, that goes into care homes and runs gardening sessions, benefitting residents to connect with their community. We are currently recruiting new volunteers, particularly in North Somerset as we work with two homes in Weston-super-Mare who would really benefit from having the support of a volunteer in our sessions.

Would you be able to share this opportunity with your community? Let me know if you'd like any further information, on
07419 825 261 or < www.growingsupport.co.uk>
Please note I work part-time on Tuesday, Wednesday and Thursday.

Sign up on our website to the Growing Support newsletter to keep up to date with new services and activity ideas


---
---
EMERGENCY - Fire/Ambulance/Police
Police General
Crime Stoppers
999
101
0800 555 111
District Councillor Wrington
862109
Mendip Vale Medical Practice Surgery Langford
Out of Hours
Practice website
Dispensing Chemist Wrington
Dental Surgery
Baby Clinic, Nurses House, Stockmead, Churchill Tues 10-12 noon
852906
111
<http://www.mendipvale.nhs.uk/>
862369
863363
852927
SWEB/EDF Emergencies
Bristol Water Works
0800 365 900
9665881
National Marriage & Family Guidance Council (Relate) Weston-s-Mare
627206
Caretaker Memorial Hall
862898
Helpline Co-ordinator

0709 298 3064

Samaritans Bristol
Samaritans Weston super Mare
9831000
632555
Wrington Post Office
862289
Wrington Website
www.wringtonsomerset.org.uk
Veterinary Surgeon
862497
Parish Clerk: Fiona Burke, John Locke Room:

863984


Wrington and Redhill Journal 60p per copy. Subscription Rate: £6 per year (10 issues)


Contributions should be sent to:3, Westward Close, Wrington, BS40 5LU. Tel: 862621
Email: wringtonjournal@gmail.com


Information on cover pages is correct at time of printing. Subsequent alterations, if notified to the Editors, will appear on the last page of text.


Why not send the Journal to a friend or relative? For full details of our postal service, apply to the Distribution Organizer: Mrs Liz Darcy, Le Moignes, High Street, Wrington.

Enquiries concerning Redhill distribution should be made to Mrs. Hazel Davies, 7, Ashford Road, Redhill. Tel: 01275474973