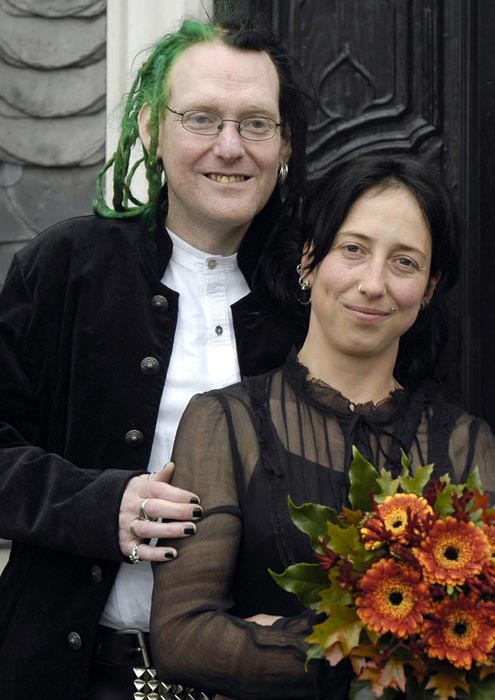 Alan Bowen ex-Wrington Primary and Sidcot School pupil married, at the ripe-old age of 38, Sandra Wegmuller a landscape gardener from Wermelskirchen, a small town about 40km from Cologne.

The ceremony was held at the town's Register Office on 2nd November witnessed by about 20 family and friends
followed by family lunch.

Next day a punk party was held at Wermelskirchen's Irish Pub the Dubliner complete with a German Irish Band.


Alan's 88 year old aunt from Birmingham, who "had a lovely time and did enjoy the music" became a punk legend in the town for her love of red wine.

The couple met two years ago when Alan was touring in Europe with punk rock band, Bristol-based Bad Blood.

Alan previously toured Eastern Europe and
California with another legendary Bristol band Maggot Slayer Overdrive.