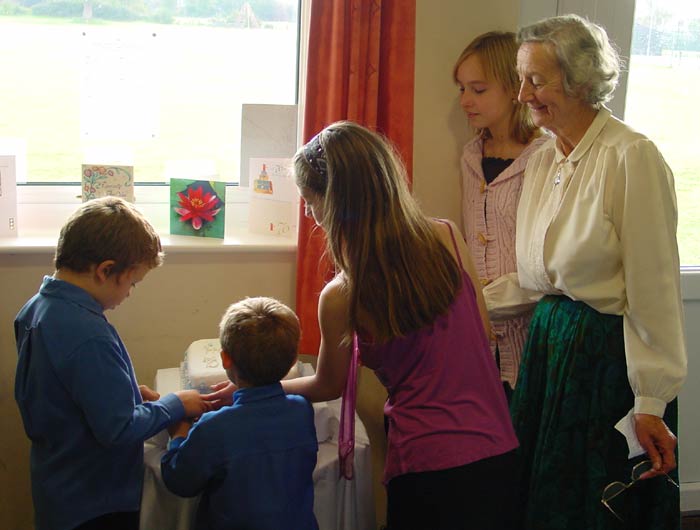 Mrs Pauline Wathen cutting the cake to celebrate her 70th birthday in the Sports & Social Club pavilion on the Rec. on the Sunday preceding 'the day' itself - Tuesday, 7th November, surrounded by family and friends.

Generations of Wringtonians have cause for gratitude - both young and old - for Pauline's devoted service and care for others, first as deputy head of Wrington VC Primary School, and latterly in looking after the needs of innumerable elderly people.

Many happy returns of the day, Pauline.